The city of Würzburg, situated charmingly on the River Main, is renowned not only for its historic old town and first-class wines but also for hosting the "Future of Industrial Usability". The event gathered experts from all over Germany from October 23 to 24 to discuss the latest developments in user experience (UX) within the industrial environment. My colleague Vivien and I were also present and want to share some insights.
User-friendliness as a success factor
A central topic of the conference was the user experience of products in industrial applications. And for good reason: in an era in which technology and digital solutions are shaping everyday working life, designing products and applications that focus on the needs and expectations of users becomes increasingly crucial. Outstanding UX can not only enhance customer satisfaction but also boost employee productivity and efficiency.
The presentations and discussions emphasized the importance of a user-centric approach to product development. From the simplicity of user interfaces to the seamless integration of functions, companies must comprehend their users' needs to create products and applications that can perform effectively in today's complex working environment.
Focus on user needs: personas in the enterprise software context
Developing enterprise software is particularly challenging due to its complexity and diverse user groups. As described in our article "Personas for business software – a gimmick or sustainable added value?", utilizing personas offers an effective approach to tackle this challenge. Personas are fictional characters representing typical users of a product or service. Working with them is an integral part of CONTACT's software development process and plays a key role in getting a better understanding of users' tasks and needs in their professional lives. With this understanding, companies can develop more user-centered products and software solutions. In Würzburg, we presented how to create personas, market them within the company, and utilize them across departments.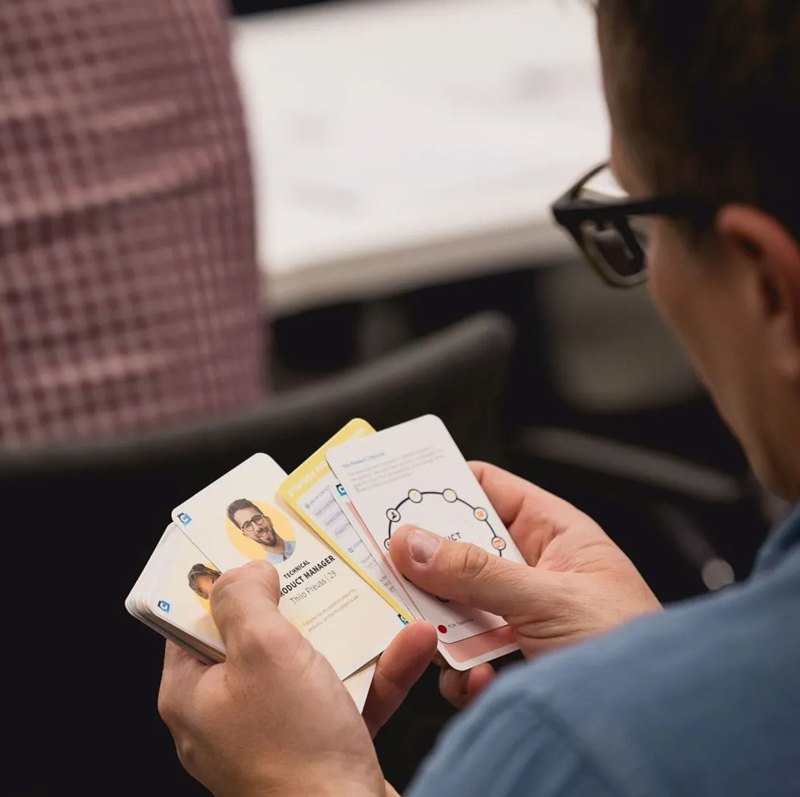 Card set as a playful tool to visualize personas within the company (©Vogel Communications Group)
Integrating AI into interaction concepts: The path to the future
Another intensely debated topic was the integration of Artificial Intelligence (AI) into interaction concepts. AI is increasingly being used in industry as a means of improving processes and supporting decision-making. It holds the potential to fundamentally change the way we interact with machines and technology. Attendees were presented with impressive examples and best practices illustrating how AI can increase efficiency and performance in the industry. For instance, a concept showed how AI integration into a Human Machine Interface (HMI) assists machine users in adjusting facilities to be more energy efficient.
Future of Industrial Usability: a resounding success
Overall, the "Future of Industrial Usability" was an inspiring event. Alongside current trends, it showed that user-centered product development in the industry is not merely a passing trend but has taken a pivotal role in the future of product development and corporate success. Companies investing in usability enhancements will distinguish themselves in an increasingly competitive market and better meet their customers' needs.

We look forward to further exciting developments and innovations in this field and thank the organizers of the conference in Würzburg for this excellent event. See you next time.